Stay in the historic center of Mogorella
Welcome to our village, Mogorella, a picturesque and tranquil place, tucked away in the mountains, off the beaten track, in the middle of the Mediterranean island of Sardinia.
Mogorella, or Mogoredda as it is called in the Sardinian dialaect, Sardo, is a comune (municipality) in the Province of Oristano in the Italian region of Sardinia, located about 80 kilometres northwest of the Sardinian capital Cagliari and about 25 kilometres east of Oristano. The population is approximately 450 people and and the area is 17.2 square kilometres.
Mogorella borders the following municipalities: Albagiara, Ruinas, Usellus, Villa Sant'Antonio, Villaurbana.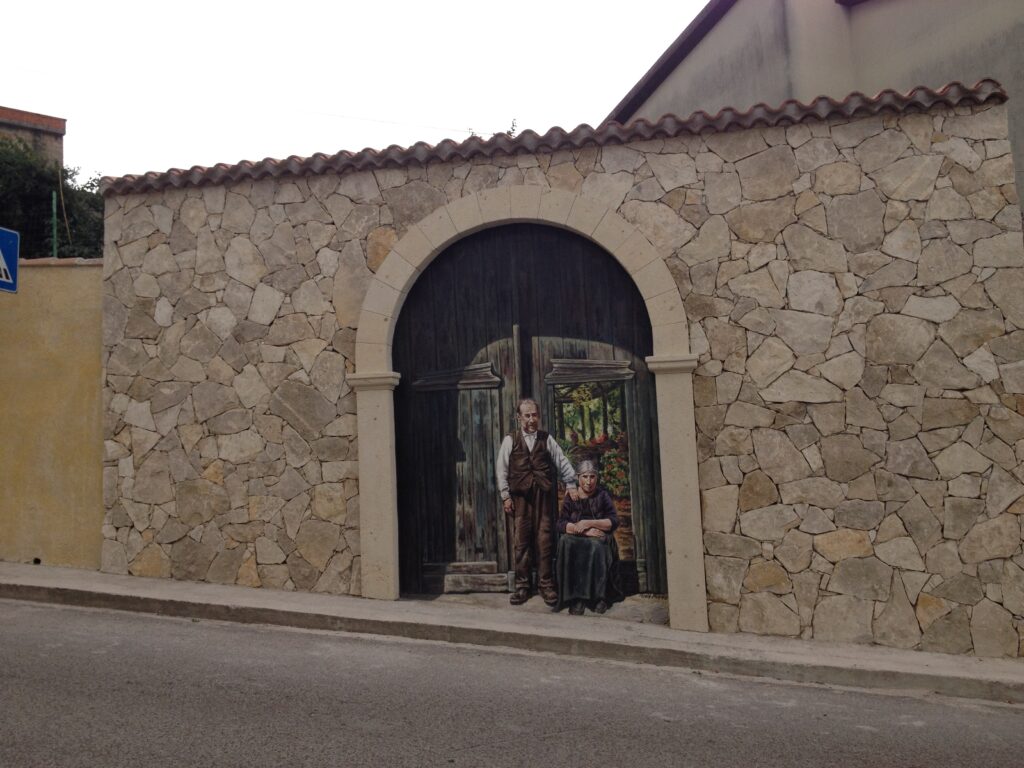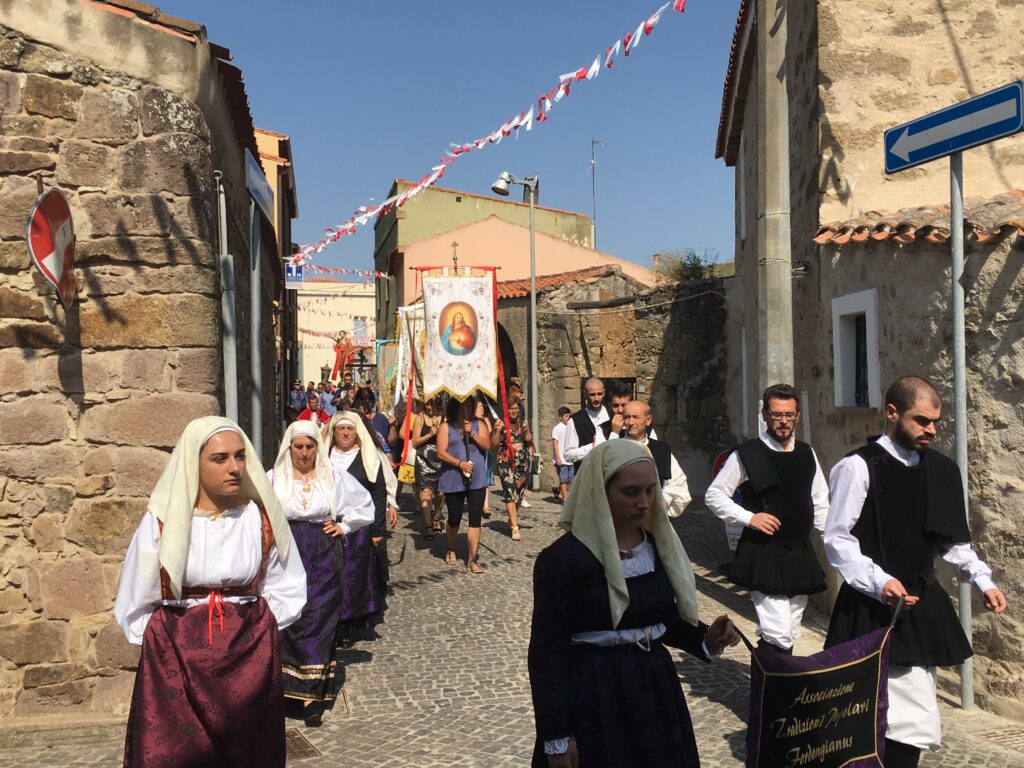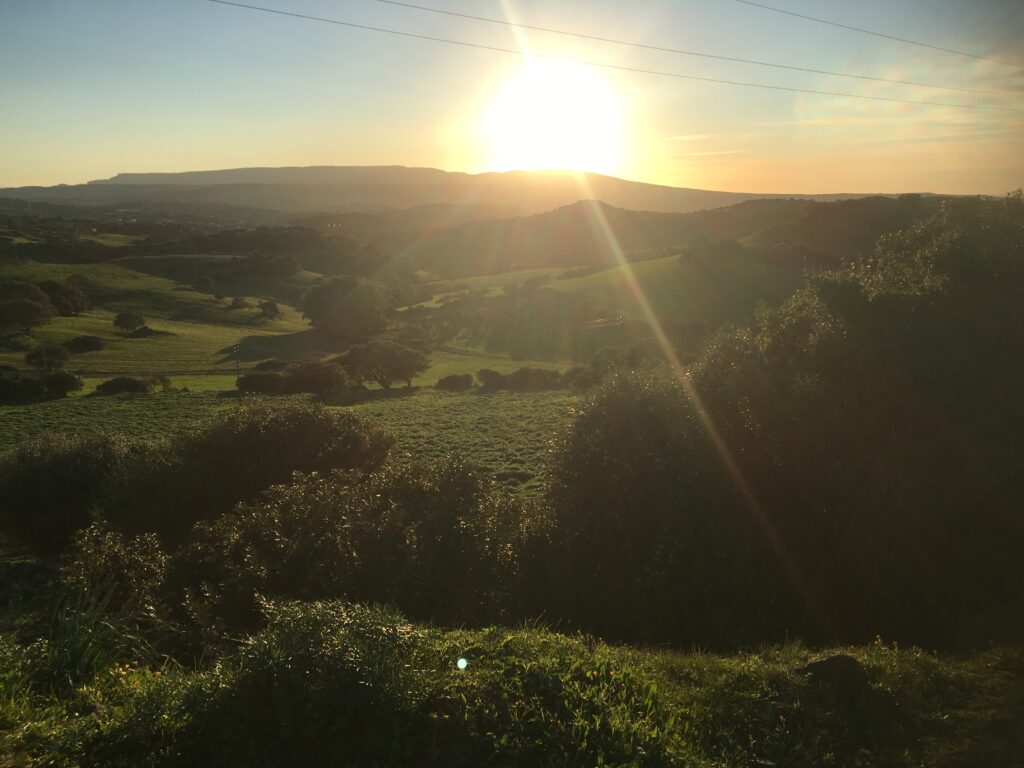 Why Mogorella?
So why did we pick Mogorella? Mattias's father, Mario, came from the neighbouring village of Ruinas, and Mario's sister lives in Mogorella with her family. Mattias spent many childhood summers with cousins in both Mogorella and Ruinas.
When Anna visited Sardinia the first time in 1999, it was love at first sight. In 2007 Mattias's parents, Gun-Britt and Mario, bought the house in Mogorella as a summer house.
Unfortunately Mario passed away the same year and after a few years Gun-Britt thought keeping the house for holidays only was too much work, so we decided to buy it instead. For 10 years we spent almost all our holidays here. In 2017 we moved, what we thought would be permanently with 2 teenagers, a cat and a dog, to Mogorella. Unfortunately in early 2020 we had to return to Sweden for work reasons. We are hoping to return within a few more years, when our kids are grown. Until then we would like for others to enjoy our house with the blue door, while we cannot.
Warm and welcoming
We find Mogorella to be a very warm welcoming village and the surrounding nature stunning!
The old, well worn, cobble stone streets and stone houses have a certain charm that you cannot ignore. And even though the village is so small we still have the most important services here, like two convenience stores, a flower shop, a pharmacy and a doctor's office, a gym and a library and a bar (in the winter it is in the same block as our house, in the summer it moves to an outdoor location near the sports field, il campo sportivo), where there are events for all ages practically every week during the long summer school break.
Every week there is a market in the village square, la piazza, where you can buy fresh fruit and vegetables, and also a selection of clothes and shoes.
If there is anything you can't find in the village, Mogorella is only a 30 minute drive from Oristano where you can find everything you need. There are shops, restaurants, markets, museums and much more.
There nearest beach is about 40 minutes from Mogorella, and there are also public swimming pools in two neighboring villages, Baradili and Villaurbana, 10-20 minutes away.
Here you will get to know the real Sardinia. Meet the real people. Discover the real nature. Get a taste of the authentic food, wine and hospitality that is the heart of Sardinia.
This is truly a piece of paradise. Find out why on your next vacation.